The proposed home is to be built on a vacant lot located within a Historic Preservation Zone and is currently in the permitting stages. As part of the submittals to the City we had to prepare evidence that the new design would be compatible with historic styles in the area. Over 50 neighboring homes were surveyed to analyze their design-style features as well as their size, height, and setbacks.
This project appears like a traditional craftsman home from the front façade, with a symmetrical roof and modularly sized windows, and sits on top of a garage that is clad with arroyo stone already found on ruins of old site walls on the site.
The one-story home is organized with a corridor in the center that connects the open public space to the staggering bedrooms towards the rear of the angle-shaped property. A carved out patio creates an exterior space between the living room and the study. There are a series of steps on the interior of the home that create subtle level changes to follow the gentle up-slope of the site.
The roof ridge also begins to taper up towards the back of the site and is rotated so it terminates at a high corner point on the rear bedroom.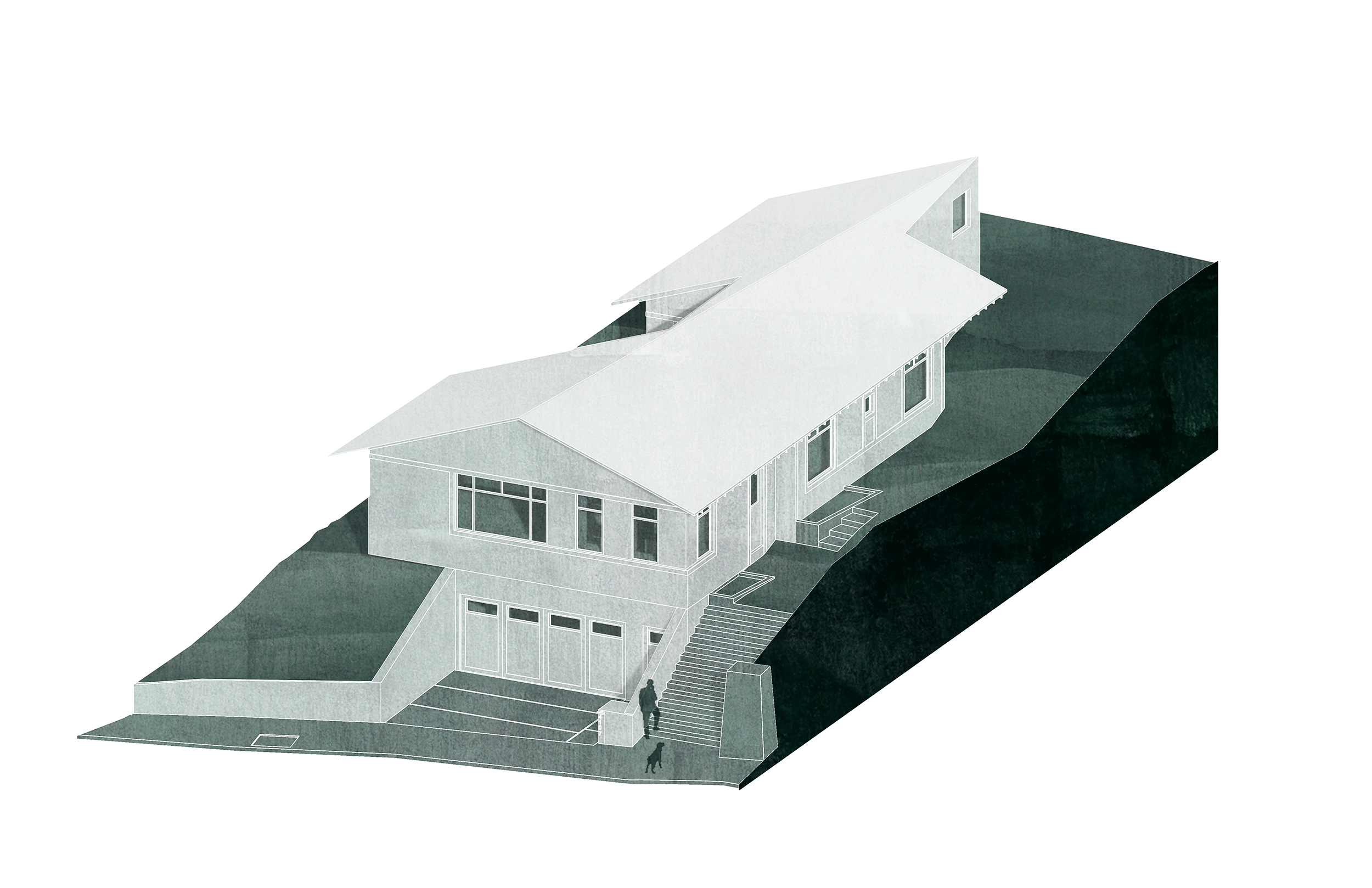 Through this geometric operation the building evolves from a traditional street façade to a new sculptural form in the rear.
Architects:
David Gonzalez Rojas & Olga Oreshkina

Structural & Civil Engineer:
Thang Le & Associates

Geotechnical Engineer:
Bay City Geology