The maximum allowed square footage on this small and steep vacant lot was 1,400 SF and yet the owners wanted to fit a main residence, an ADU, plus the required 2-car garage. We employed the use of courtyards as a way of enlarging the living spaces. A total of 3, open to the sky, courtyards interface with the towers protruding from the hillside. The circulation through the spaces oscillates between interior and exterior, most notably in the ascension to the 4th level via the corner wrapping exterior steps on the front façade.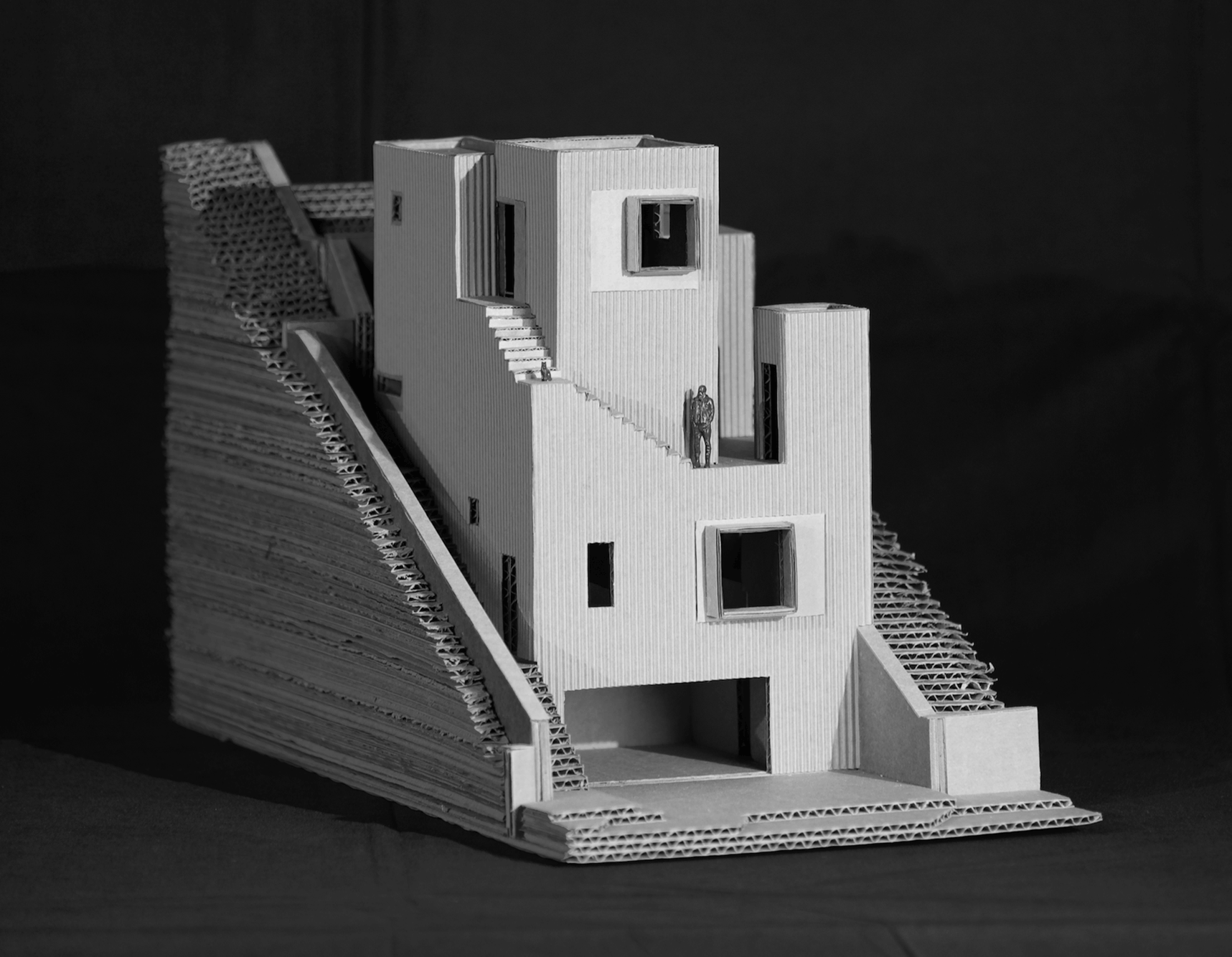 Vertical forms protrude from the hillside and generate 3 open courtyards as a response to the challenges presented by this small yet steep vacant lot.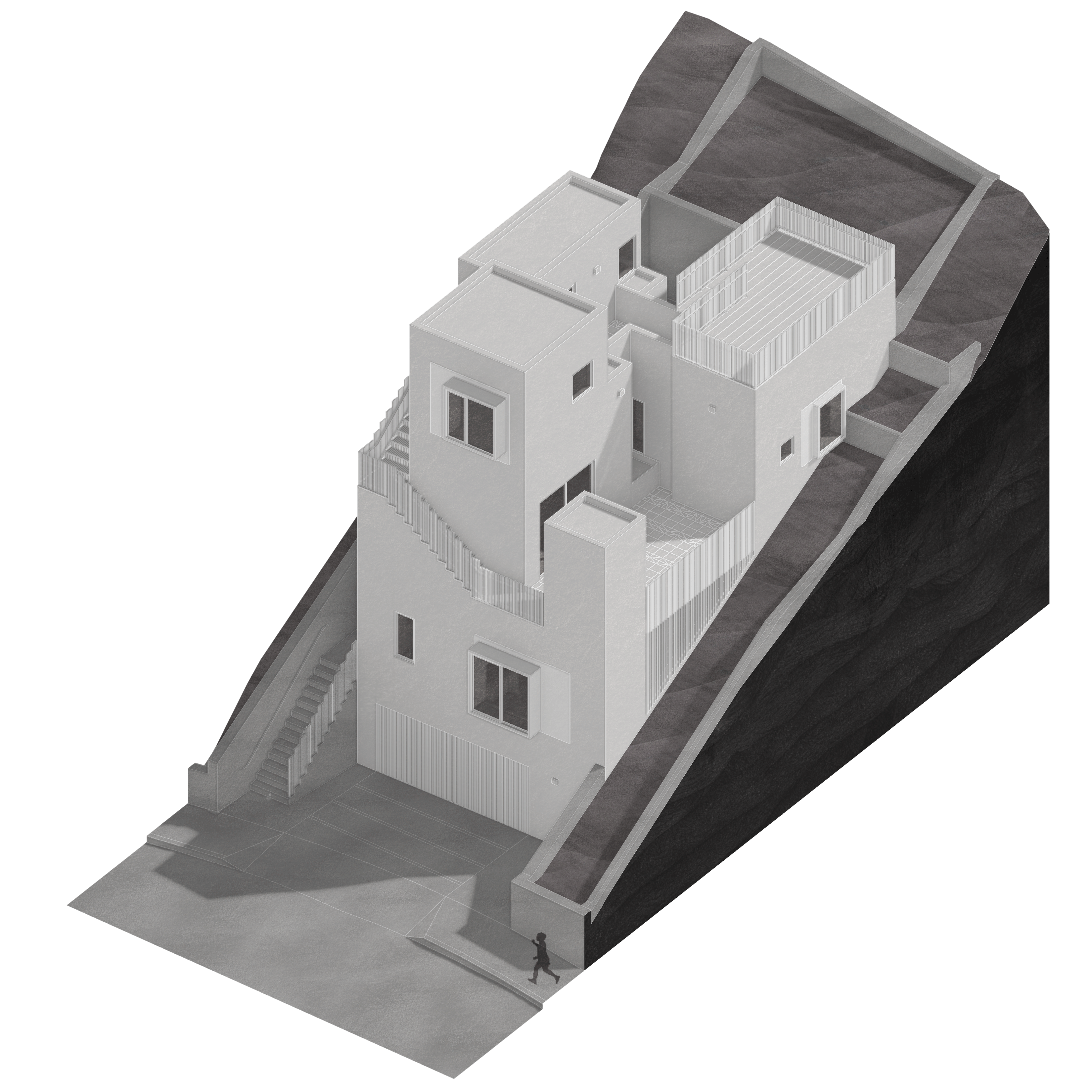 Archaic and monolithic the home is covered in a rough vertically striated plaster.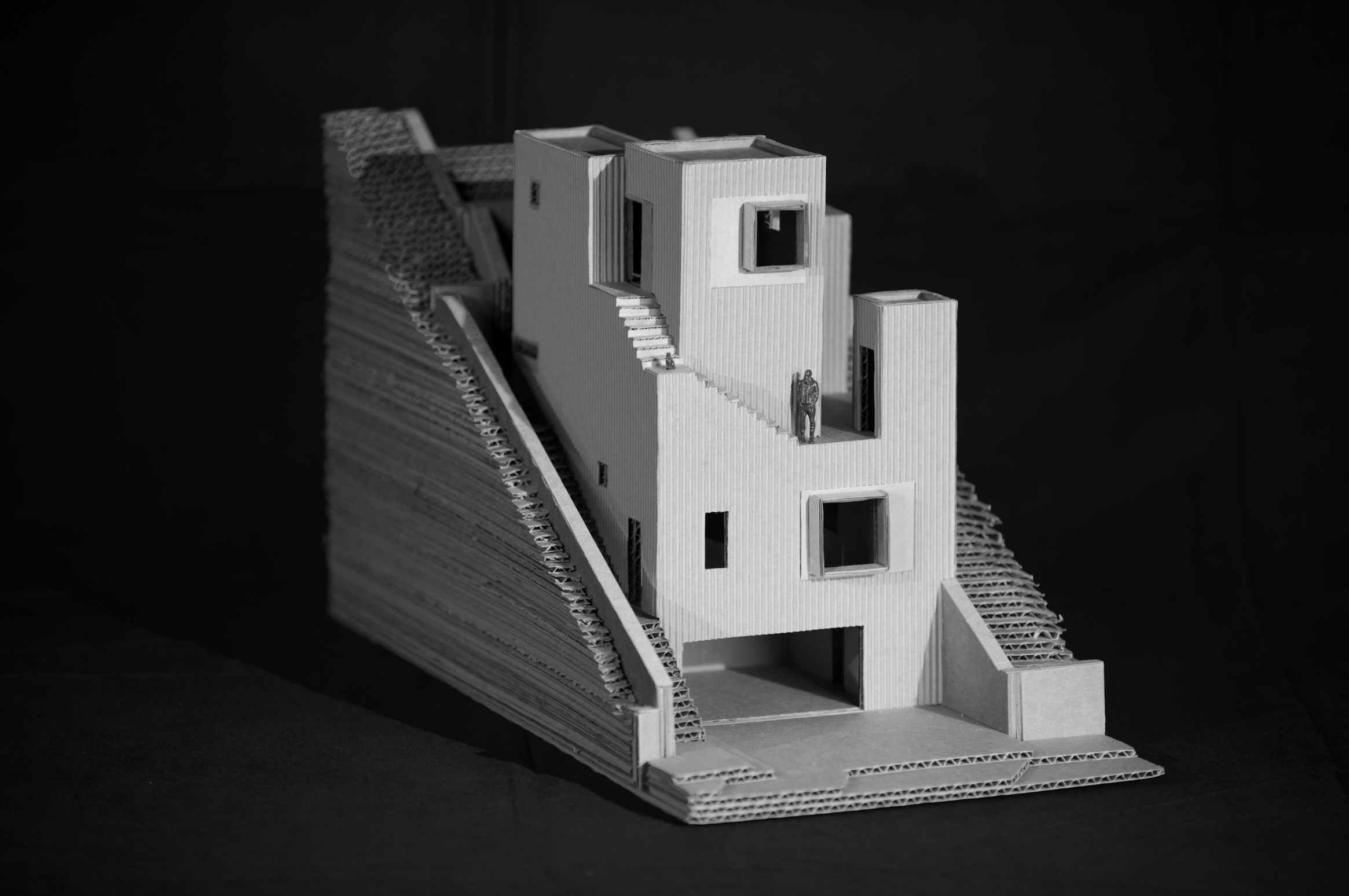 Architects:
David Gonzalez Rojas, Olga Oreshkina, & Jesse Madrid

General Contractor:
BM Construction

Structural & Civil Engineer:
Thang Le & Associates

Geotechnical Engineer:
Irvine Geotechnical

Energy Consultant:
Alternative Energy Systems